This is the most unique kitchen knife.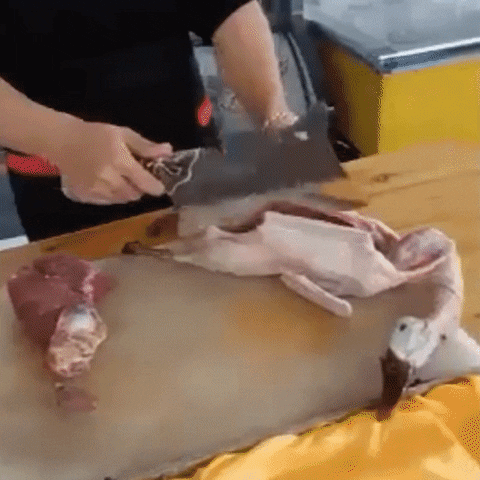 THIS KNIFE REPRESENTS TRUE PERFECTION AND IS A REMINDER THAT PREPARING FOOD IN THE KITCHEN IS MORE THAN JUST A TASK, IT'S ART.
This is the most unique kitchen knife. The dragon, made of pure copper, the handmade blade, and the carved rosewood handle, make this knife the ultimate premium tool.
The hand-forged noodles create small air pockets between the blade and the food. These small air pockets gently push food off the blade and reduce friction and drag. This knife allows cooks to effortlessly prep a wide array of fresh produce, including starchy vegetables like potatoes, which tend to stick to a knife's blade. The edge is razor-sharped and easy to sharpen, the blade is corrosion-resistant.