Are you tired of your ordinary-looking water bottle? Step up your game with this super unique Dumbbell-shaped Water Bottle! 
WORKOUT EVERYWHERE: FILL THE BOTTLE WITH LIQUID AND START YOUR EXERCISE IMMEDIATELY!
Having such a large capacity as a water bottle it can fulfill one's daily water requirement without the need of refilling it again. You can use it not just in your gym but after or before the gym, as it can carry 2.5 liters of water. The daily requirement of water consumption of an average human being is 2 liters. Along with taking care about your water consumption, the designers have used the material (PETG) which is completely free from BPA.
The Dumbbells water bottle has a flip-top cap, therefore you never lose the lid. The dumbbell design is easy to hold and carry, while can also be used as exercise dumbbells for light exercises. The bottles are available in 4 exciting colors for gym fans.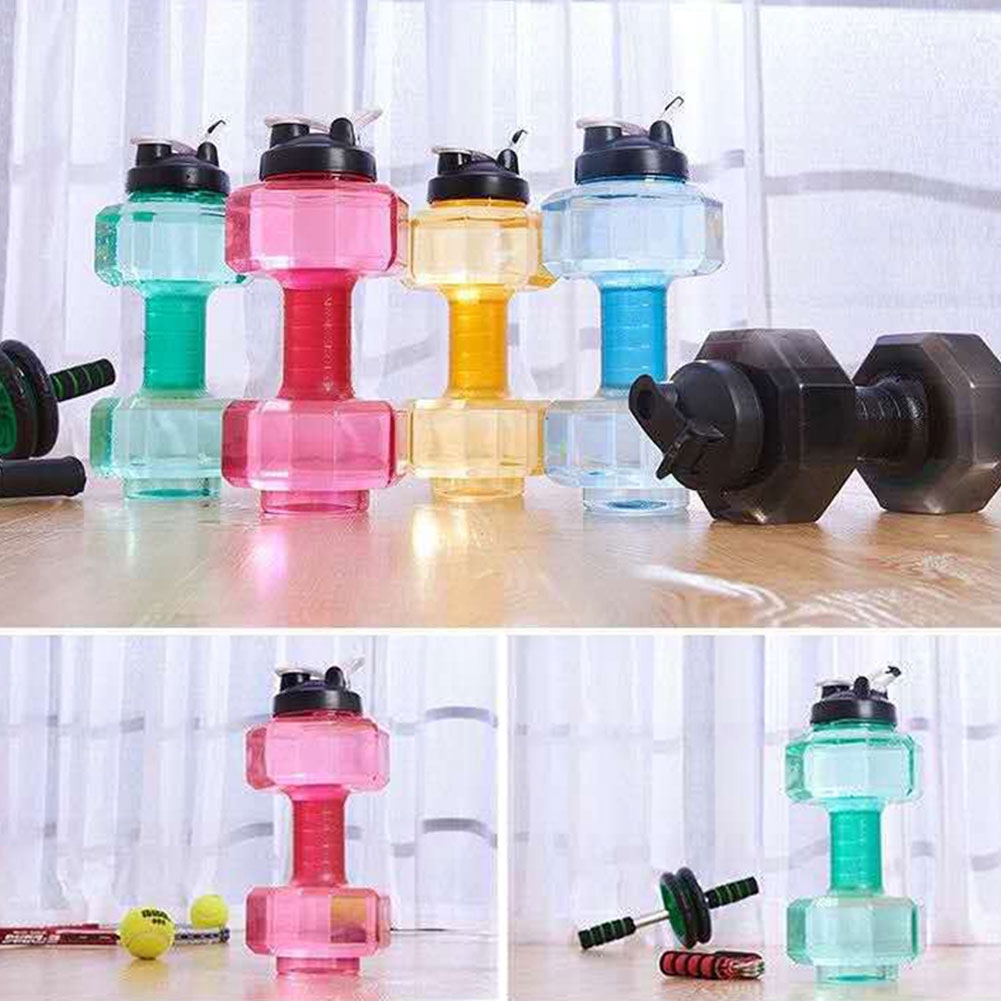 SPECIFICATIONS
Material: PETG

Capacity: 2.5L

Height: Approx 31cm

Diameter: Approx 17cm

Colors: Pink, Yellow, Blue, Black, Green

BPA-Free

Flip-top cap